Golf de Rigenée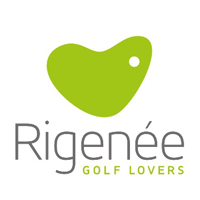 Golf Club de Rigenée is the ultimate family club!
Specs
18-holes

6-9 holes

Practice

Initiation
INITIATION
Twice a month at 2.00pm
Discover the club
Golf Club de Rigenée is the ultimate family club!
Golf Club de Rigenée is known for its friendliness and its quality setting. Its extremely well-designed 18-hole course is a pleasure for everyone to play and becomes a real challenge when the wind gets up.
Created by the famous designer Paul Rolin, the course offers wide and uniformly flat fairways. The challenge for the golfer comes with the many obstacles placed in strategic locations. The land is constantly changing to make this a living course; lakes, grass and sand bunkers and pre-greens increase the difficulty and as a rare feature, the course ends with an uphill par 3.
Rigenée is also a club where training youngsters is one of its priorities. The quality of its coaching and the results obtained are widely recognised in the world of golf!
PHOTOS
Infos
(loading)