Our vision. Our missions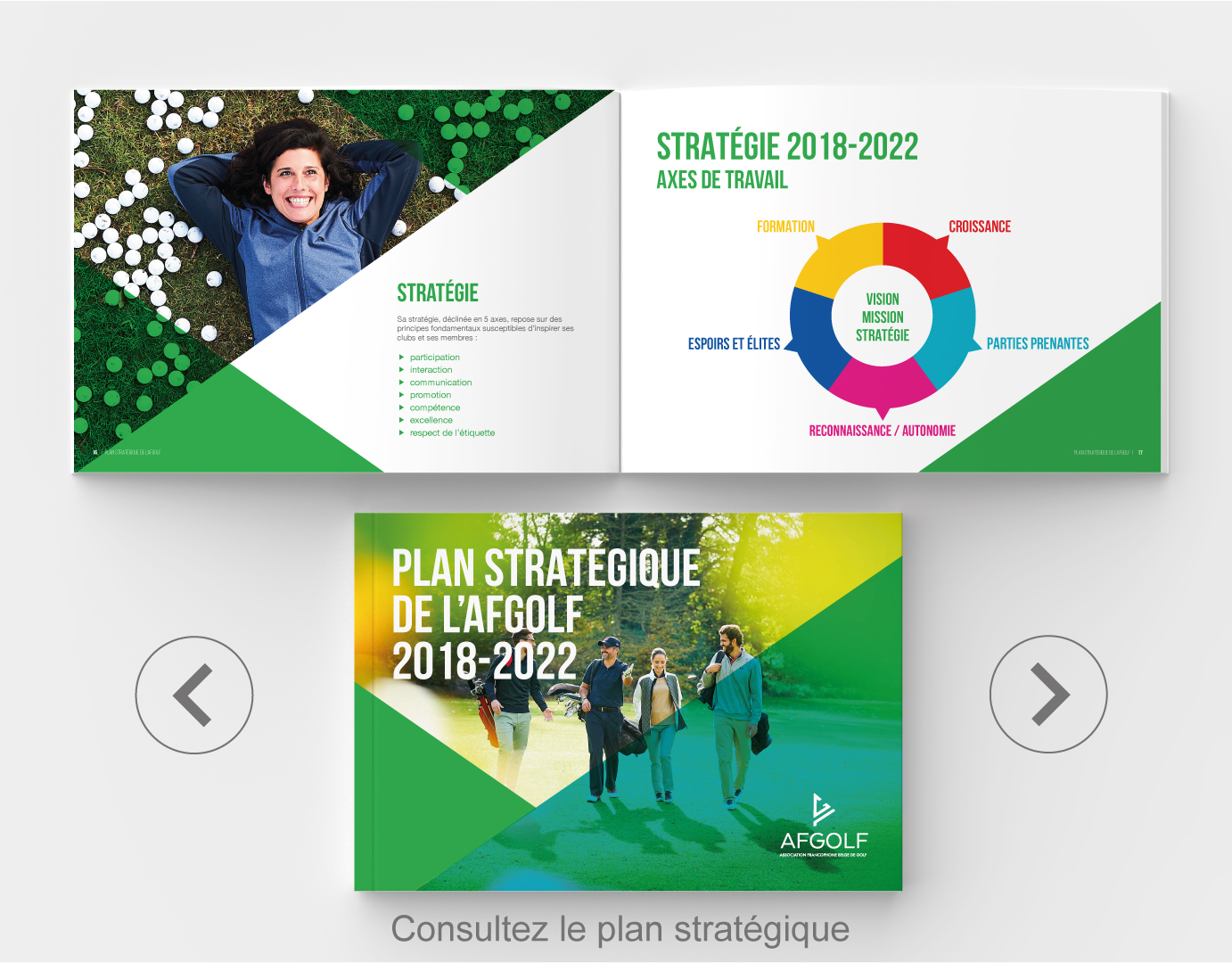 Our vision:
The AFGOLF has many tasks in order to grow the game of golf in the Brussels-Wallonia federation. It develops golf through various levels of the game such as leisure/recreational golf, competitive golf and elite golf. 
To do so, AFGOLF, with the help of its clubs and for its clubs, creates a dynamic environment where each golfer can grow the passion for the game and enjoy a great experience playing the game.
Our missions:
Encourage and grow the game of golf for valid and disabled golfers in the entire Brussels-Wallonia federation and this, in partnership also with the Royal Belgian Golf Federation (RBGF), Golf Vlaanderen (GV), the Professional Golf Association (PGA) and the Olympic committee.
Developing communication between its affiliated clubs and members. The goal being to make people aware that the game of golf has many great health advantages and shares important lifelong values to each and every one of us.
Providing an efficient service for its affiliated clubs and their members.
The detection of potential rising stars and providing a great golf education through the youth program. AFGOLF will get these players ready to compete on a national and international level.
Giving high quality trainings to the future initiators and golf professionals.
Enhancing the image of our sport and the great social, educative and values that the game of golf transpires.
Our Values:
Passion: The passion for our sport is our greatest motivation to help growing the game and sport. It is our leitmotiv!
Development and open doors: We want a maximum of people to discover our sport. The game of golf has its doors open to everyone.
Help and collaboration: AFGOLF helps and collaborates with their affiliated clubs to grow the game and the number of its members.